Companies who have recently hired us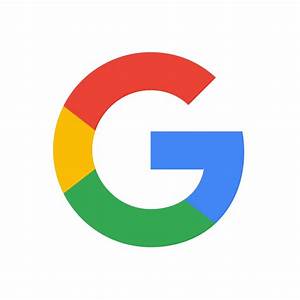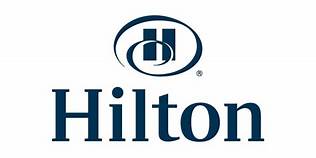 Exceptional people and extraordinary
service is what we believe in
Vik Staffing Co has been a leader in hospitality services throughout the Bay Area for nearly twenty years.  Operating under different names, Vikram Chawla has employed hundreds of outstanding servers and bartenders that have made it possible for our clients to entertain with ease. His staff are professional, courteous, and dependable.  Weather it be a huge wedding in a private hall, or a small family gathering where you need an extra hand, Vik Staffing has you covered.  We are known for our personal touch no matter the size of your event.



Vik Staffing Co. has worked with many large companies and their executive leadership.  We are trusted to host and serve the top Fortune 500 companies at their events.
We needed some wait staff and bar staff for our annual charity ball. We had some last min dropouts from another company and contacted Vik Staff the day before the event. They were able to shuffle their staff around and provide us with some wait staff.

On the actual day of the event the staff were punctual and extremely clued on. They helped us set up and even though we weren't very well prepared they were innovative and made sure that everyone was well fed and watered.

In hindsight, without Vik Staff the event would have been a mess They saved us!

If you want friendly, professional staff at reasonable prices Vik Staff is the way to go!!
Vik Staff staffed my parents' 50-person formal dinner party a few weeks ago, and they did nothing short of an AMAZING job. They were extremely organized, friendly, and professional as a team, and our guests were constantly served food and drink by the nice waiters. They would also make sure to take glasses and plates as soon as people were done with them — there is nothing worse than being at a party surrounded by dirty dishes, and it kept everything looking great. Finally, they did an awesome job cleaning up the house. They left everything spotless (counter tops, dishes etc.) and even put things away in their appropriate places without anyone having to ask (now that's service!!)

All in all, I've honestly never seen my parents so relaxed at their own party — very refreshing 🙂 We'll definitely be using them again!
Wow !!!!!! Vik Staff Did a great job I don't have words to explain how professional and efficient they were on time they finished everything cleaned and went out of their way to help. Micky and Marcos were very friendly and on the ball. Marcos even swept the garage before he left. I would recommend them to anyone and everyone who is having a party.  Great job Vik on training your staff so well.
I was looking for a party staff to take care of my 40th birthday party so my family could enjoy themselves without having to worry about cleaning up and serving guests.  After doing some research online I chose Vik Staff.  It was a good choice !!!

Vik and his team are very professional and will walk you through your party needs and guide you in picking the right staff and rentals for your specific party.  Just tell them what type of party you are having, number of people and other specific needs and they will come up with a service/rental plan made for you and your party.

Vik and the team are courteous and friendly and I would definitely hire again for any future event !!
They are absolutely AMAZING. The staff was not only SO SOSO pleasant, they didn't even need direction. They knew everything that we wanted them to do, were so incredibly efficient, and took their job very seriously. There was not one staffer there that wasn't sure what they should have been doing, wasn't working, nothing. Every single one of them was so great and SO on top of things. We were shocked at the end of the night when we had absolutely nothing to clean up and no additional work to do. People might think they are a little pricey but WOW are they amazing, you will NOT regret using them. I have never worked with a better bunch, I am so lucky I had the opportunity to use them for our party!!! THANK YOU!!
Without doubt the best team in the business. We have seen this staff at various other parties and recently had them take care of out event. And they were incredible. Vik and his staff are very customer focused and ensure they handle everything you tell them too. And he's got an amazing Bartender and support crew. Strongly recommend these guys for events big and small.
Simply put, these guys are awesome!  I recently used them for my husband's 40th birthday party and was amazed at how efficient and on top of it they were!  I didn't have to lift a finger, and it was the first time I was actually able to sit back and enjoy a party in my own home.  The house was spotless by the time they left!  Have been recommending them to everyone I know, and so far 2 friends have used them since.  Shawna and her crew were amazing!!!!  You can't go wrong!
Twice in the last year, I have had parties for over a hundred people.  Each time Vik Staff was efficient, friendly, impeccable in service, they came in, set up, served while staying in the background when appropriate, cleaned up, and even put things away where they belonged!
I loved the combination of competence and connection.  Will continue to recommend them and invite them back! Made having a party a pleasure instead of a burden!
We've used Vik Staff a number of times for parties at home, and we will keep using them because they are awesome!  They are on time, take care of setup, do a great job of taking care of guests – asking about drinks, passing appetizers, cleaning up drink glasses, and then do all the cleanup.  I would highly recommend them to anyone looking to throw an amazing party.  You can sit back and relax, everything will be taken care of!
Fantastic team — have used them a few times now and always have been in good hands. Shawna & the crew were superb! Professional and polite.  They stayed very late — cleaned up meticulously.  We plan to use them every year!  🙂
I have used other staffing companies before, but Vik Staff is by far the easiest to work with and the most reasonably priced.  They have provided staff and rentals for both small and large gatherings at my home and they have been great to work with every time. The staff is always friendly, professional, knowledgeable, unobtrusive, and most important, efficient.   What more could you ask for?  I highly recommend using Vik Staff for your party. After using other companies for years, I'm so glad I found them!
We contacted Vik Staff after reading the positive reviews on Yelp, and we also were very pleased with the services.  Our event was a dinner party for 21 people at our house.  Luis arrived right on time.  While we had originally arranged for two people, he let us know that the other person had a family emergency and reassured us that he would have no problem handling everything (bar tending, serving, cleaning up) on his own.  And that he did!  He was extremely organized and efficient and needed minimal instructions from us – found what he needed in the kitchen.  We had the bar set up inside, and he served drinks from there, but as guests migrated outside, he came out to get drink orders.  We even had arranged different food orders for people, as well as three choices for dessert and he managed to get everything to the right person.  Everything was washed, stacked, put away; garbage and recycled items to the proper bins, leftovers stored and in the refrigerator, etc.  We were able to relax and enjoy our guests.  Thanks so much.
Vik Staff is a wonderful company that works together as a team to make sure that your party goes as best as it possibly can. The management of the team is wonderful, and the owner always makes sure that everything goes as best as it can. The company has staff that will do serving, valet parking, and bartend. If you need any rentals for your party the company will also help out with that. Vik Staff will do everything for your party from set up to take down. The staff is dressed nicely, they work as a team and they are one of the best staffing companies in the Bay Area. I recommend Vik Staff to anyone who is having a party and wants to be able to enjoy their party and not have to worry about when the food will be prepared, or if your guests will have a wonderful time, and they will leave your house or the party location as clean as they found it if not better. If you hire them for your party you will not be disappointment. 🙂